This course helps student to reach an English language level commensurate to begin a vocational course. To enter this course student need a reasonable level of English – Intermediate.
This course comprises of 4, 8, 12, 16 or 24 weeks of study with 20 face to face hours per week.
This course will help you to acquire and apply basic English language skills for academic situations, that will be fundamental for further VET studies. This course will equip you with the skills to read, write, comprehend, analyse and discuss topics in a range of further study contexts.
2 terms
(22 weeks incl. 4 weeks holidays)
Brand new for Nortwest college – we are now offering the Certificate IV in Spoken and Written English (Further Studies) which will help you to develop and master advanced skills in your English writing, reading and speaking. All our trainers are here to help you with presentations, academic skills, academic language and much much more. This course also opens the door to Higher Australian Education, such as Universities and TAFE.
Enrolment fee AU$200
4 terms
(52 weeks incl. 16 weeks holidays)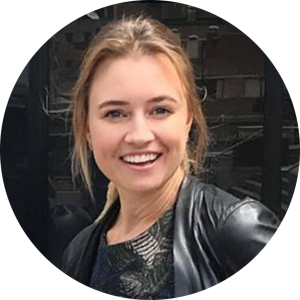 PHILIPPA GABANSKI-SYKES
Philippa is from West Yorkshire, the UK with a Polish/Irish background. She grew up in a small village on the edge of a forest and dreamed of living in different countries: because of this she has more than ten years teaching experience in the UK, France, Italy, Japan, South Korea, and Chile.
She moved to Australia in 2014, through the working holiday visa and then the student visa programme. Now in her fifth year in Australia, Philippa has worked in a number of ELICOS providers in the Sydney area, as well as university programmes for Academic English, including the University of Sydney and Macquarie University.
A total study nerd: she is currently studying Spanish, Portuguese and German… for fun. Accustomed to making embarrassing mistakes in other languages: her aim is to get her students using English in the fastest, easiest and most enjoyable way possible.
"You live a new life for every new language that you speak. If you know only one language, you only live once."